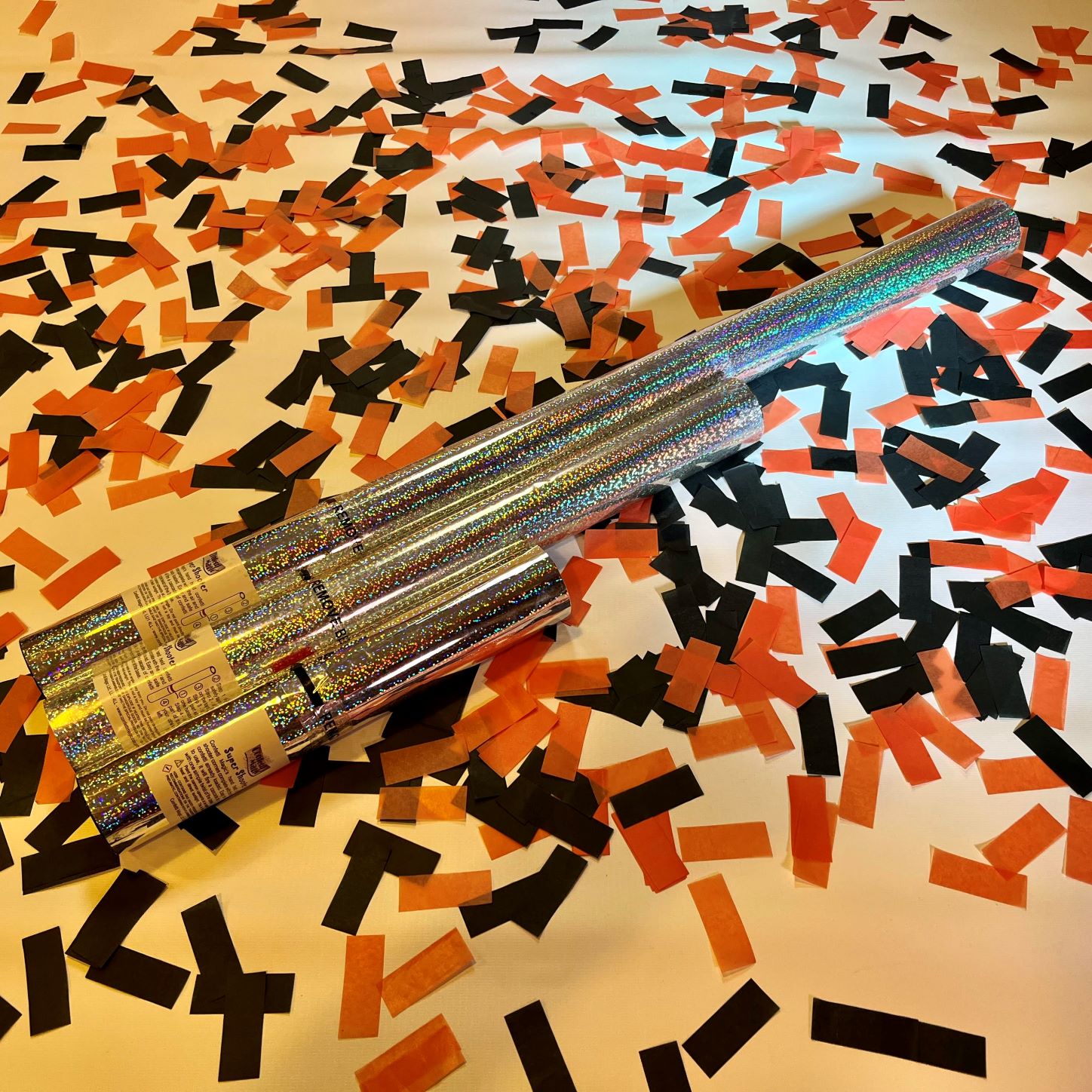 Why choose trick or treat when our Halloween Confetti Cannons give you both!
Make your guests jump with a surprise burst of confetti and then watch as they dance and jump around in a cascade of black and orange confetti.
The only screams you'll hear are those of delighted kids, big and small.
Our Halloween Confetti Cannons come in threes sizes to suit any venue and are loaded with biodegradable tissue confetti for use both indoor or out.
Small cannons shoot up to 8 metres – enough to fill most rooms. Medium launch twice as much confetti up to 10 metres for a truly spectacular effect. Finally, our giant confetti cannons blast an incredible storm of confetti up to 12 metres to fill larger venues or fire it high into the sky outdoors.
Now's the time to order your confetti cannons and make your Halloween Party the most SPOOKTACULAR yet!
For Halloween Confetti Cannons and a whole lot more, visit www.confettisupermarket.com or call 01582 723502.