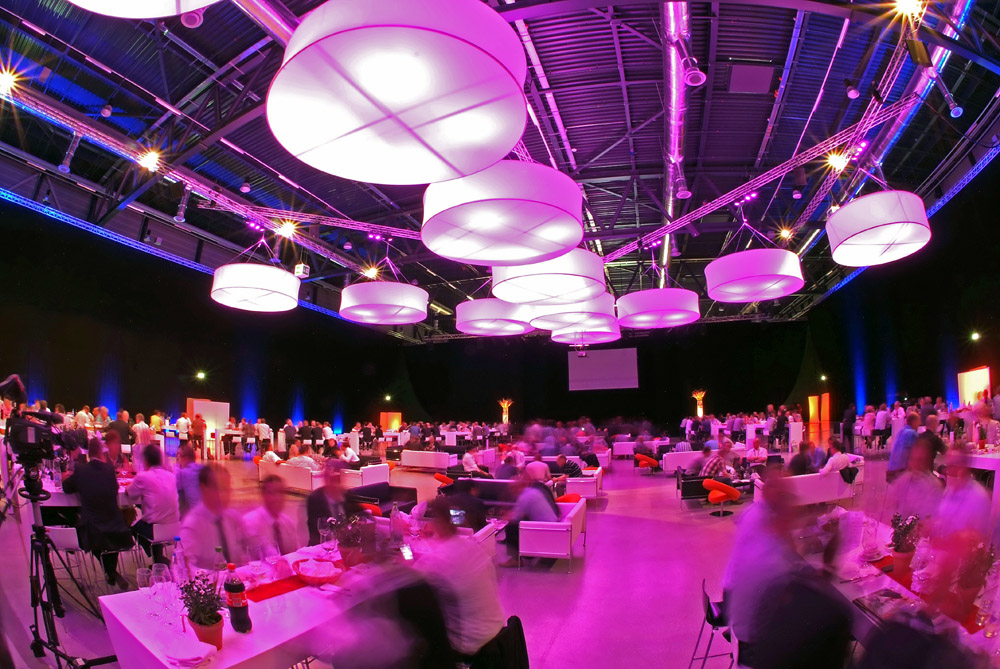 The key to corporate event planning, as with any event or project planning, is to think ahead, be organised, and most importantly to keep your objective in mind. Whether it's a team building event, product launch or networking event, the principles of event planning remain the same.
Follow our step-by-step guide and we guarantee a memorable, stress-free corporate event that will achieve its objectives and give you plenty of event planning brownie points!
1.Know your objective
It's easy when planning corporate events to get swept up in a frenzy of prosecco, canapes and branded favours and lose track of your event objective! It's important to have a clear target before you start planning your event, and refer back to it throughout the planning process. For example, if you're planning a product launch, your objective might be to get your product talked about by existing customers, attract new business, obtain coverage in trade and business press, or you might even want to use the event as a platform for developing a sales and marketing strategy. All your decisions around who you will need to invite, how you structure the event, your venue, branding etc., will be based on your objectives, so once you have that, you're ready to start planning!
2.Set your budget and keep track of costs
Keep a separate spreadsheet for each event with a clear budget and breakdown of each individual cost. This will help you keep track of your spending against budget and ensure you don't inadvertently get carried away by the personalised leather and steel business card holders and champagne fountain!
3.Choose the right venue
Keep your objectives in mind when choosing the venue for your event. That lavish ballroom in the central 5-star hotel might be perfect for a media-worthy business launch, but probably not suitable for a cross-departmental teambuilding day where you'd need to think about incorporating smaller group work, an adaptable space and potentially car parking facilities for staff travelling from different parts of the country.
Often the trickiest part of any corporate event, choosing the right date involves more than just checking when your ideal venue is free. You will need to find a date that doesn't clash with any other events that your guests may also be attending. Or, if you're relying on trade press for coverage, ensure there are no other noteworthy events in your industry happening on the same day.4.Set the date
5.Tell everyone!
Get the word out about your event as early as possible to ensure your key attendees get it in their diary and have time to RSVP. If you're planning an open or ticketed event, think about how you're going to promote it to ensure you're reaching your target audience. Think about social media, local and trade press and PR – if you can get people talking about your event before it happens, you're off to a great start!
6.Add the WOW factor!
If you've got the perfect venue and your guests have all accepted, you want to make sure your event is memorable for all the right reasons. Think about your branding, and what you can do to personalise your event and give it that added WOW factor! Those added touches needn't cost the earth – personalisedconfetti, goodie bags and balloons help bring a sense of fun and personality to your event, while also presenting your company logo and colours. What better way to celebrate a product launch than by handingout confetti cannons to guests to release at that picture perfect moment, creating a media-worthy image that you can use to promote your event and your product long after the night is over.
Corporate event planning needn't be stressful. In fact, it can be very rewarding! So, get that spreadsheet and diary open, and let the fun begin!