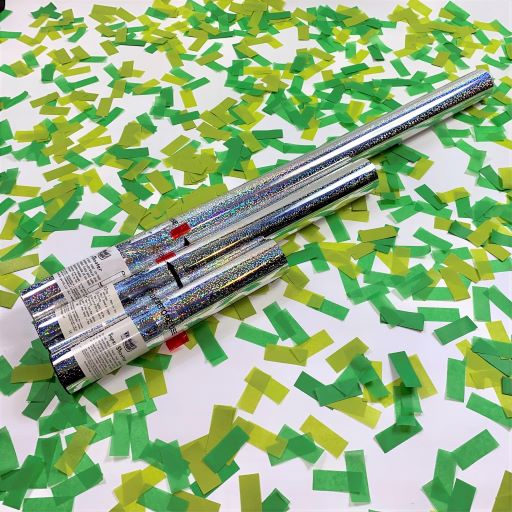 Looking for ideas to help you celebrate St Patrick's Day? Our St. Patrick's Day confetti cannons are the perfect addition to your celebrations, creating a huge blast of green confetti to cascade around you and your guests - a great way to get the party started!
From New York to Dublin, Sydney to Buenos Aires, huge celebrations take place around the world with parades, music and parties throughout the day and well into the night.
If you're organising a music event, confetti cannons fired from the stage add impact and excitement. Irish American ban, the Dropkick Murphys, use our cannons, loaded with green and white confetti, during their final song when touring Europe.
Parades are also a great opportunity to fire confetti cannons along the route to delight and include the spectators in the fun. Our handheld cannons are regularly seen at London's New Year's Day Parade and Pride parades around the country.
If you're looking for something a little bigger, then our sister company Confetti Magic can provide confetti cannon hire to create a storm of confetti, inside or out.
Order your handheld confetti cannons online at www.confettisupermarket.com or call Confetti Magic on 01582 723502 to discuss confetti cannon hire for your event.