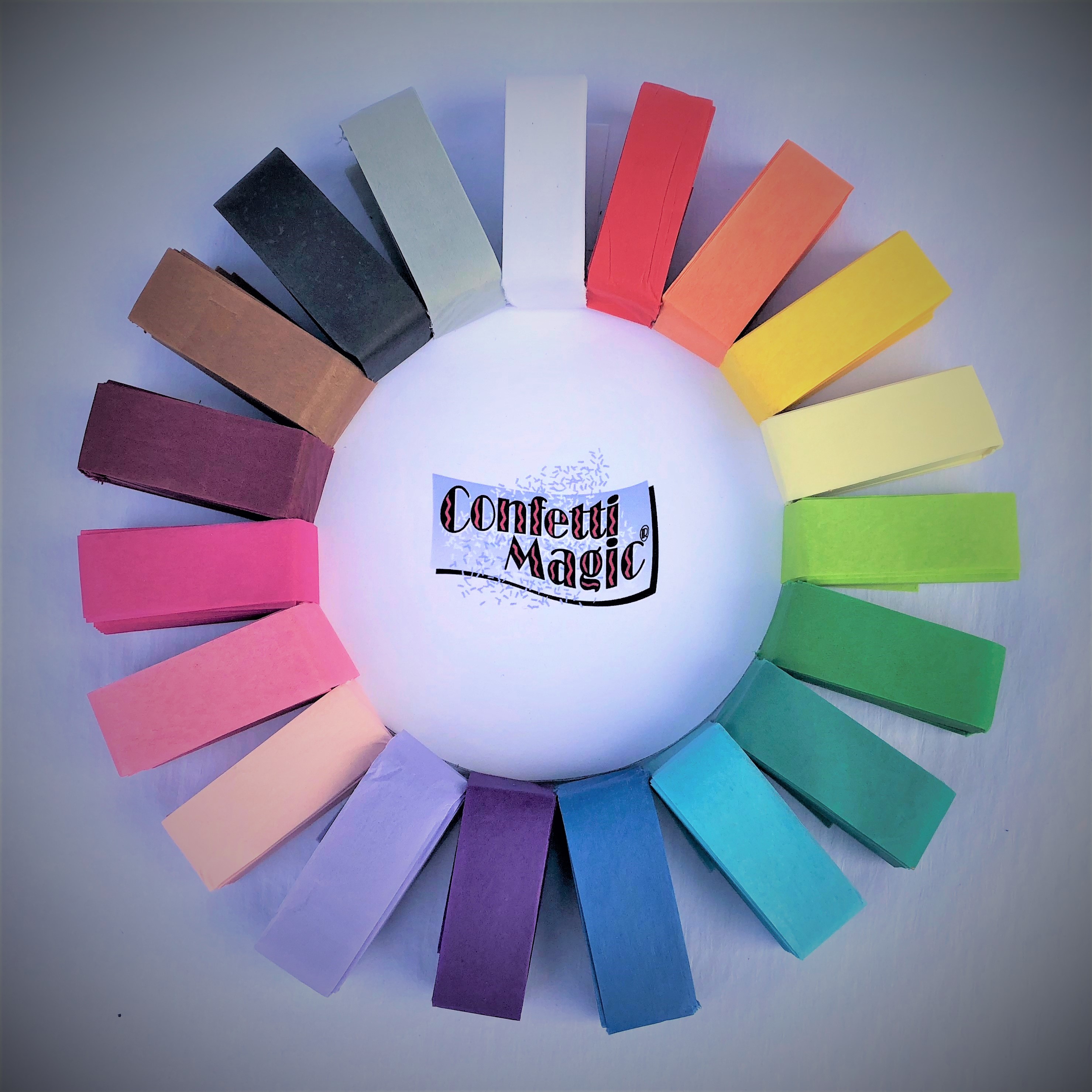 Imagine the England Football team playing at the World Cup in an orange football kit. Or blue London bus. Or the sky being green. Wrong isn't it. Some things just need to be the right colour.
And choosing the right colour is as important. Whether it's fitting in with an events colour theme, your teams colours or matching a brand, the right colour confetti should tie into the colours of the event.
What colour can I have?
ConfettiSupermarket.com stocks the widest range of confetti colours available in the UK. We stock tissue in Multi-colour, Red, Blue, Yellow, Green, Black, White, Orange, Pink, Purple, Light Green, Light Blue, Light Pink, Ivory, Lilac, Teal and Burgundy; and metallic confetti Gold, Metallic Silver, Red, Blue, Green, Pink and Purple.
And we've just added Grey, Brown, Gold and Silver tissue to our line up.
Can I choose more than one colour?
Yes. Because we custom fill all our cannons we can put whatever colours you want in them. You can choose up to three colours when ordering online. That's 3684 colour combinations!
If you need your cannons filled with more colours, we can do that too, Just give us a call on 01582 723502 and we'll be happy to help.
Can I mix metallic and tissue confetti?
Yes. Sometimes you want a bit of sparkle. Our 50/50 cannons allow you to mix tissue and metallic confetti. More cost effective that fully metallic confetti cannons and allow you to choose from the full range of colours.
I want a colour that's not listed on your website. Can you help?
Yes, we can still help. Give confettisupermarket.com a call on 01582 723502 and we will do our best to match your colour requirements.