Read our useful guide to help you decide which wedding confetti to choose
When it comes to organising your wedding, there are so many decisions to make. Some are fun, some are tricky and some are very easy indeed, like 'should we have confetti'?
The answer is YES of course, but how much and what type?
Biodegradable Confetti
Your first question should be, 'is it biodegradable'? This is an absolute essential if you are using your confetti outside. It may seem obvious, but it's not uncommon to pass a church and see small shiny plastic shapes on the ground. This is table scatter confetti and is designed, as the name suggests, for decorating tables (we'll come onto that later).
It is made of PVC plastic and is not intended for throwing. More to the point, it is heavy and falls like a stone, not creating the gentle cascade of colour that you will be hoping for.
The good news is that all the confetti listed below is biodegradable, so read on to help you decide.
Tissue Confetti

This is the traditional option that has been used for decades. Supplied in small boxes for easy distribution amongst your guests, each contains around 20 grams, enough for one or two people to throw over the happy couple.
Colours and shapes tend to be limited to white, ivory and silver, hearts, petals and butterflies, but the neutral colours work with most colour schemes.
It is an easy and cost-effective option that will satisfy most venues. The confetti will biodegrade fully, but will not vanish overnight. It takes the work of Mother Nature to help it along its way.
Slow-Fall Confetti
Made from biodegradable tissue, slow-fall confetti is cut into rectangles so that as it falls through the air, it flutters and spins, holding it up for longer and increasing the chances of getting that perfect photo.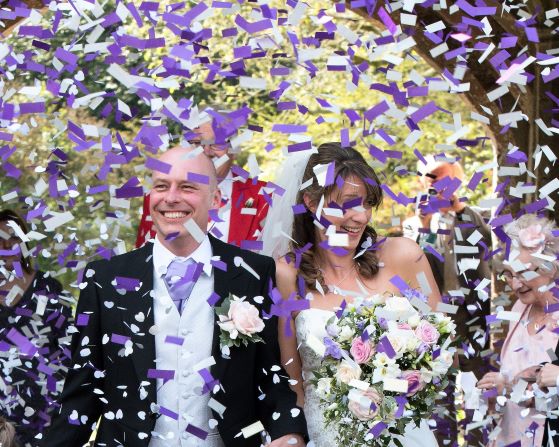 Available in a wide range of colours to compliment your colour scheme, it comes in 1/2kg boxes, neatly stacked in 50 blocks, allowing you to hand a block to each guest. As they throw the block, it acts like a little comet, leaving a trail of cascading confetti.
The slow-fall confetti can also be loaded into confetti cannons to shoot a burst of colour as you first emerge from the ceremony as newlyweds, as you cut the cake or for your first dance.
Natural Petal Confetti
The natural credentials of petals appeal to both couples and venues and with a wide range of colours, you can match your bouquet or bridesmaids' dresses.
Petal confetti is sold by volume rather than weight, with 1 litre equating to 10 handfuls, or 10 to 12 guests.
Natural petals tend to work out more costly than the tissue equivalents, but for many, this is a price worth paying to have a 100% natural product.
You will need to buy confetti cones separately to fill and hand to your guests, or you can have some strategically placed bowls for guests to help themselves, but watch out – not everyone's idea of a handful is the same!
Petals will of course biodegrade completely. Like tissue, they do not vanish overnight but should be gone in a few days.
BioFetti – Water Soluble Confetti
For sensitive venues, water-soluble BioFetti is the perfect solution.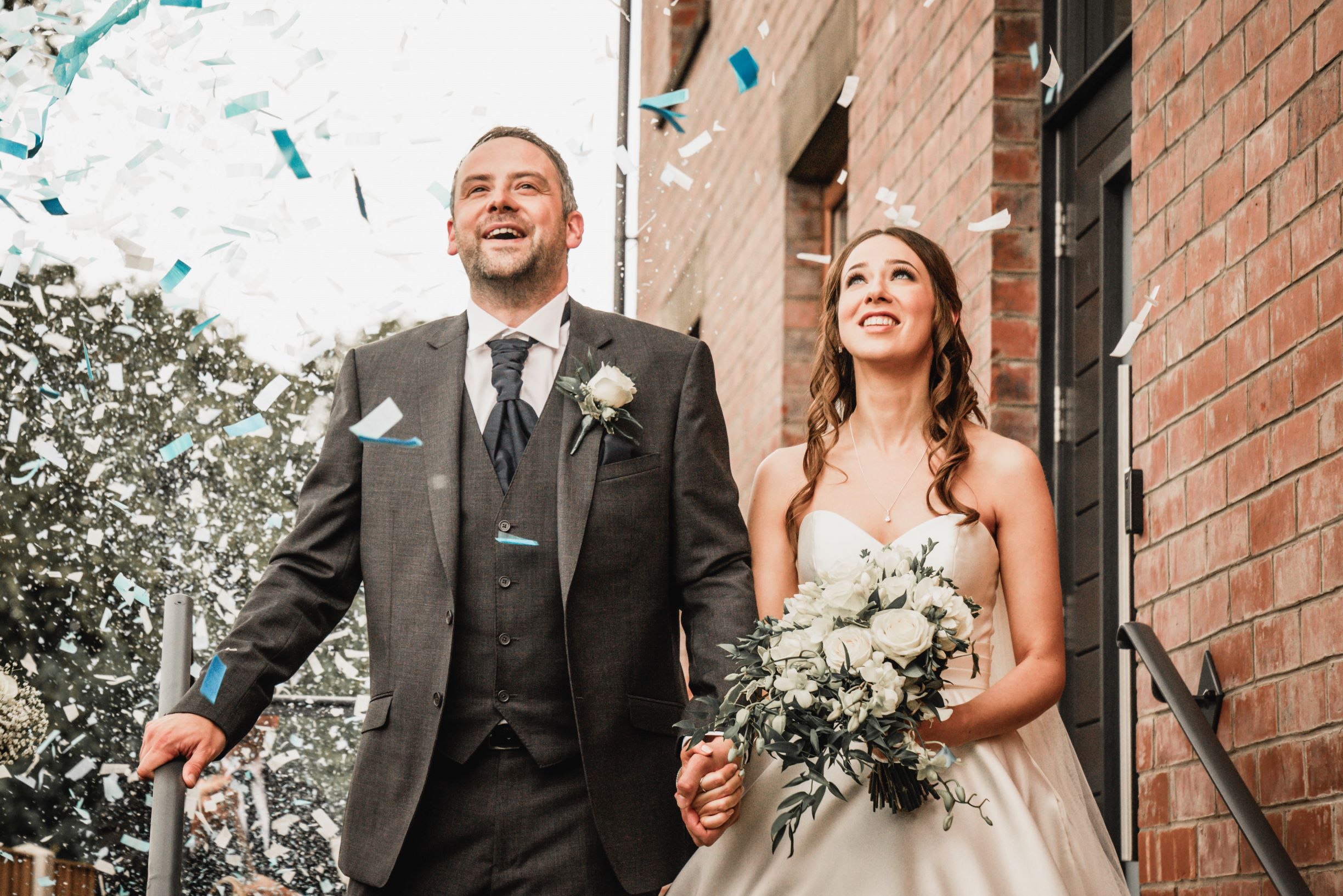 Made from rice paper, it dissolves on contact with water. This is a big advantage when it comes to a fast clean-up and some venues will only allow this, especially when they have another wedding the following day, but it must be used with caution.
BioFetti is not suitable for use indoors. It can become slippery as it dissolves, so not a good idea over a dance floor where drinks may get spilt. You should also avoid using it in wet weather where it will start to dissolve in mid air if it is raining.
But when the weather is fine, you're on a beach or the venue has a hose to wash it away, this is the best way to leave no trace.
The most popular way to use BioFetti is loaded into hand-held confetti cannons . These create a sky filling cascade of confetti that looks great in photos and will wow your guests.
Table Scatter Confetti
Table confetti is a different product altogether, designed solely for decorating the tables at your wedding breakfast.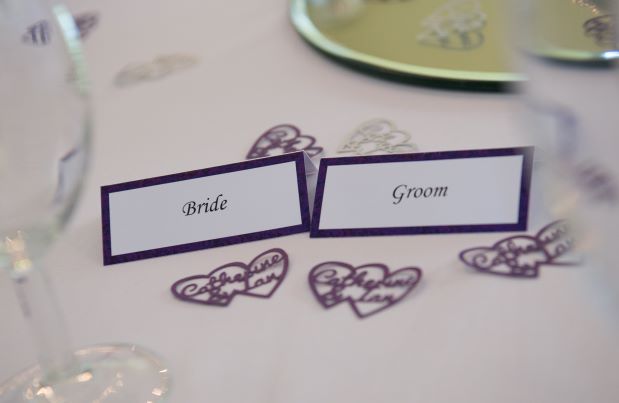 There is a massive range available online including crystals, shiny plastic hearts & dots, wooden shapes and photo fetti to name but a few.
Our favourite though, keeping the biodegradable theme going, is custom cut table confetti . This is personalised to your requirements, including names, initials or something uniquely personal to you.
Cut from pearlescent card, it creates a chic look with a subtle sheen. A little larger than other table confetti, you only need a few pieces around the table centre to create an impact.
I hope this has helped you with one decision. There are plenty more to go, but the good news is that it's your day, so whatever you decide, it's right.
Need any further help, please feel free to give us a call on 01582723502 or visit www.confettisupermarket.com
Looking to Hire Confetti Cannons or other special effects? Read our further advice HERE