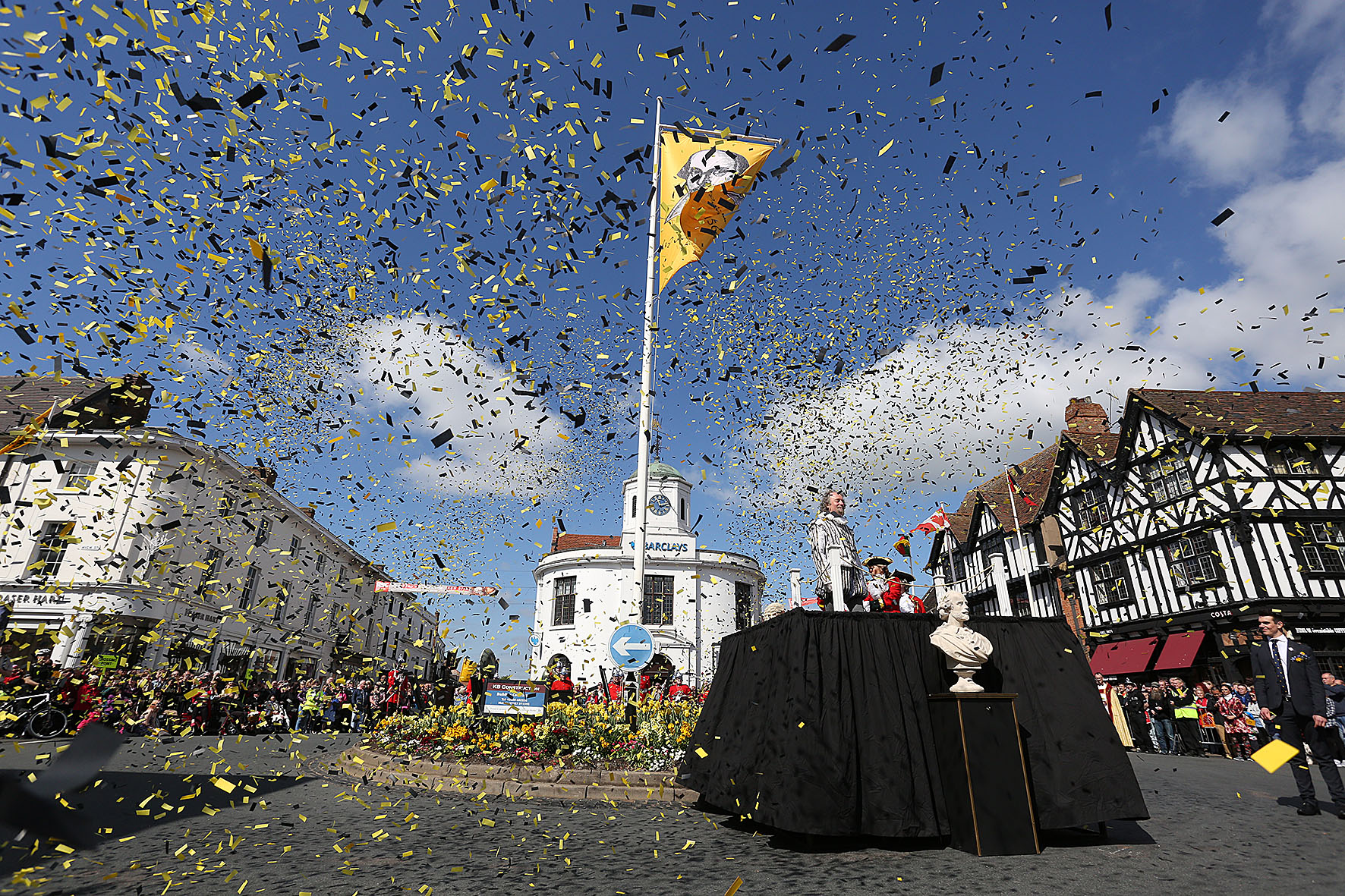 Following the success of last year's Shakespeare 400 Celebrations, Confetti Magic were back in beautiful Stratford-Upon-Avon to join in with the annual birthday celebrations and help celebrate, with three cheers for The Bard!
On each cheer, we filled the air using 8 multi-shot remote control electric confetti cannons, shooting clouds of black and yellow confetti over the crowds, followed by a final shot of glittering gold streamers.
With such a huge crowd stretching down the High Street, council staff spread out and fired hand held confetti cannons, ensuring everyone got to join in the fun.