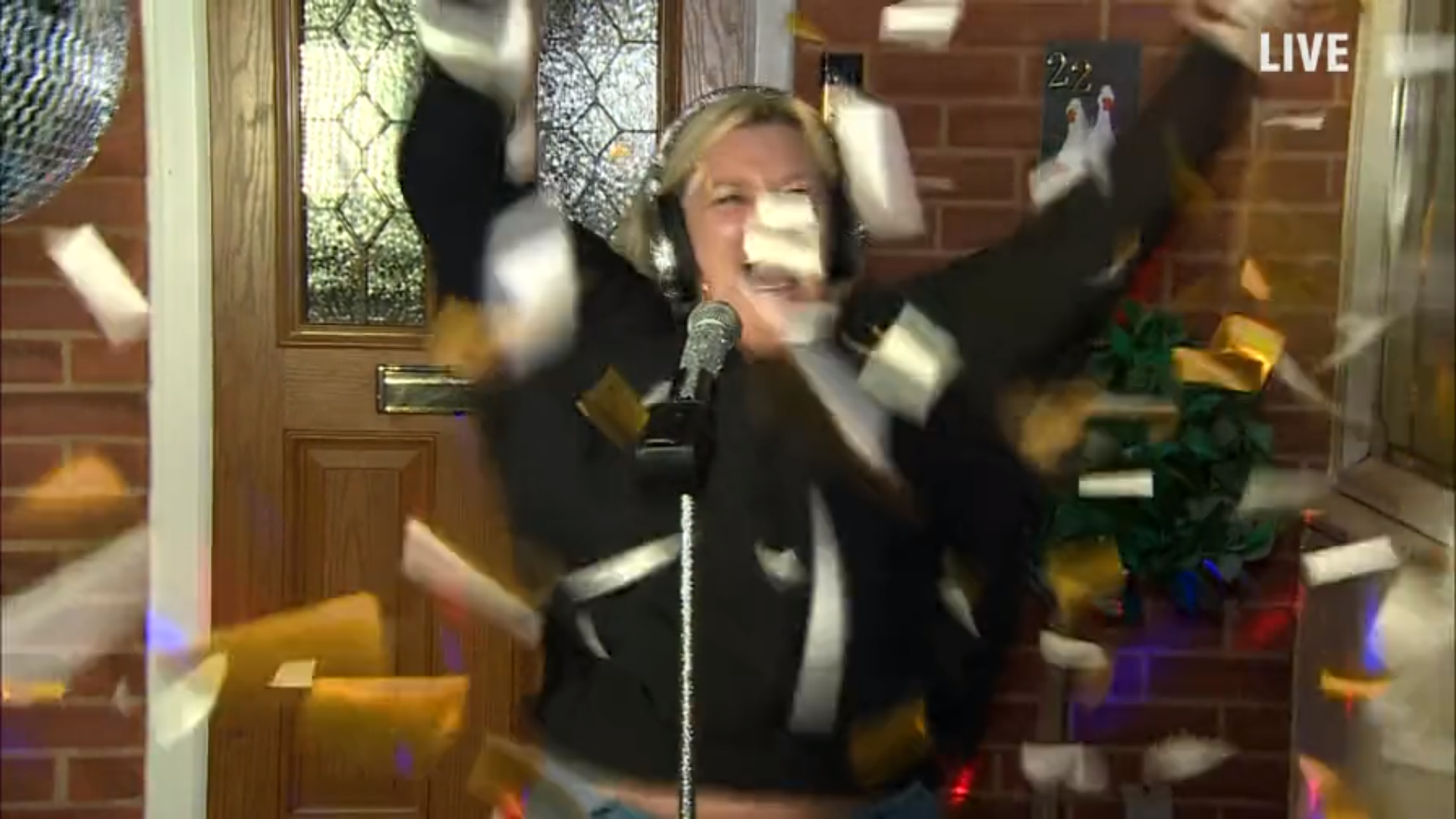 As Saturday Night Takeaway returned to our screens, so did the Sing Along Live feature with contestants challenged to continue singing when the music stops and fill in the missing word to win £500.
Usually filmed in the comfort of their living room, the contestants now had to perform on their doorstep due to social distancing.
This created a new challenge as the winners' celebratory burst of glitter confetti would now have to be biodegradable – and that's where our BioGlitter Cannons came to the rescue.
With the third contestant correctly filling in the blank, they were surrounded with a burst of glittering gold and white biodegradable metallic confetti.