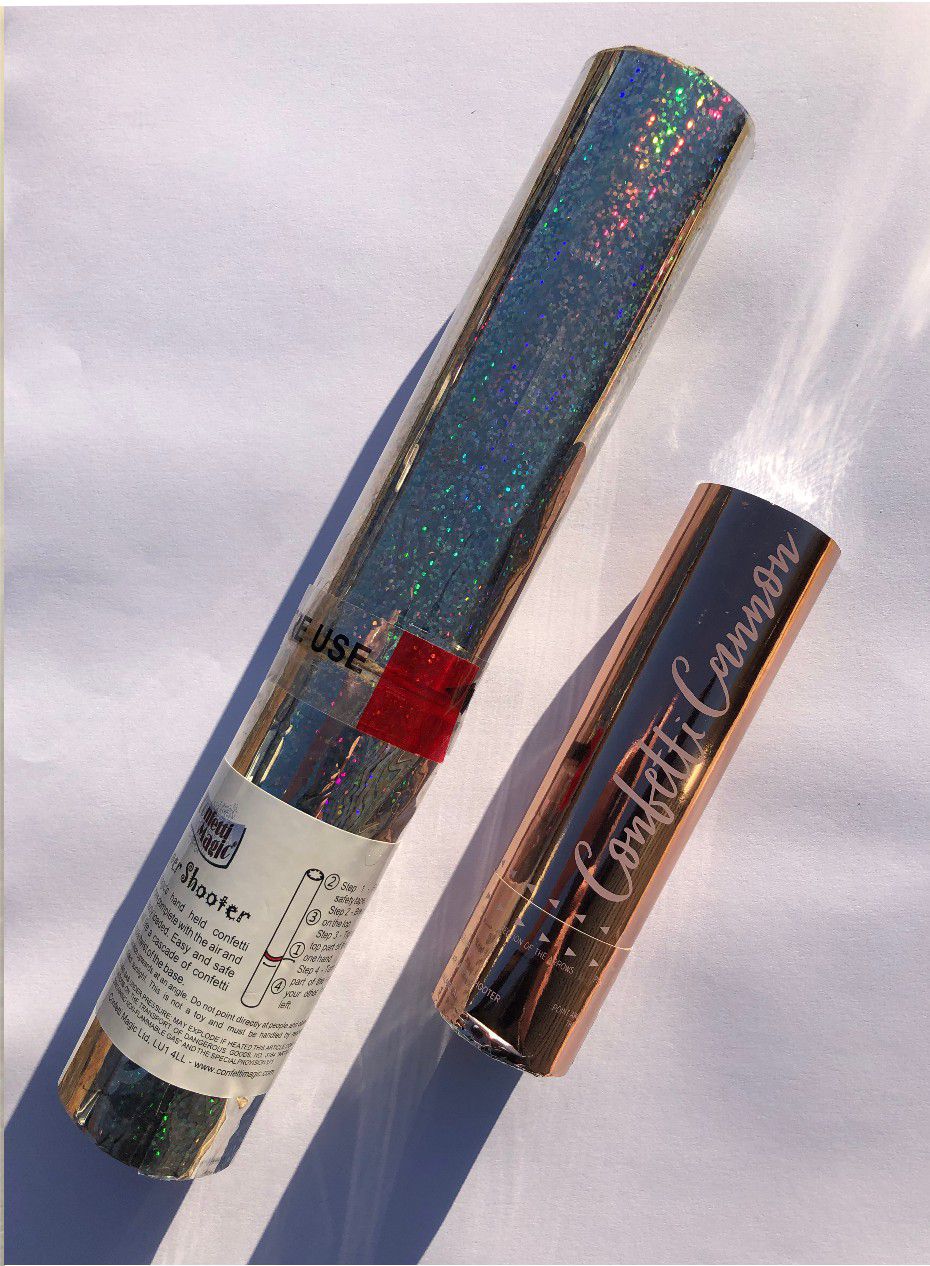 We pride ourselves in supplying top quality, reliable confetti cannons, custom filled to the max with flame-retardant and biodegradable confetti in the UK's widest range of colours.
Our confetti cannons are trusted by the professionals. We supply many of the West End's stage shows as well as TV production companies and high-end event companies.
But with so many choices available online, it's difficult to know exactly what you are buying. The size can be particularly deceptive. What we call our small cannon is actually quite big compared to some others. Our smallest cannon is 30cm long and shoots a stunning cascade of confetti to over 8 metres. As you can see in the picture above, unless you have something to compare it to, you might easily think you are comparing like for like, only to find out that the cannon you purchased is a lot smaller than you were expecting..
It's also vitally important to know exactly what type of confetti is inside the cannon. Many of the off-the-shelf options contain shiny plastic confetti. This is perfectly ok if your event is indoors, but if you want to fire confetti outside, or simply want to reduce single use plastic, we have more biodegradable options than anyone else.
Biodegradable tissue confetti comes in the widest range of colours and is suitable for custom loading into cannons for use indoors or out.
BioFetti is our water-soluble confetti and when loaded into hand-held cannons, will create a stunning effect outside that will wash away in the rain.
BioGlitter is the latest addition to our range which allows you to add a sparkle to your event, both indoors and out with the world's first biodegradable metallic confetti.
To add a burst of fun to your next celebration, visit www.confettisupermarket.com or call 01582 723502 for free and friendly advice.