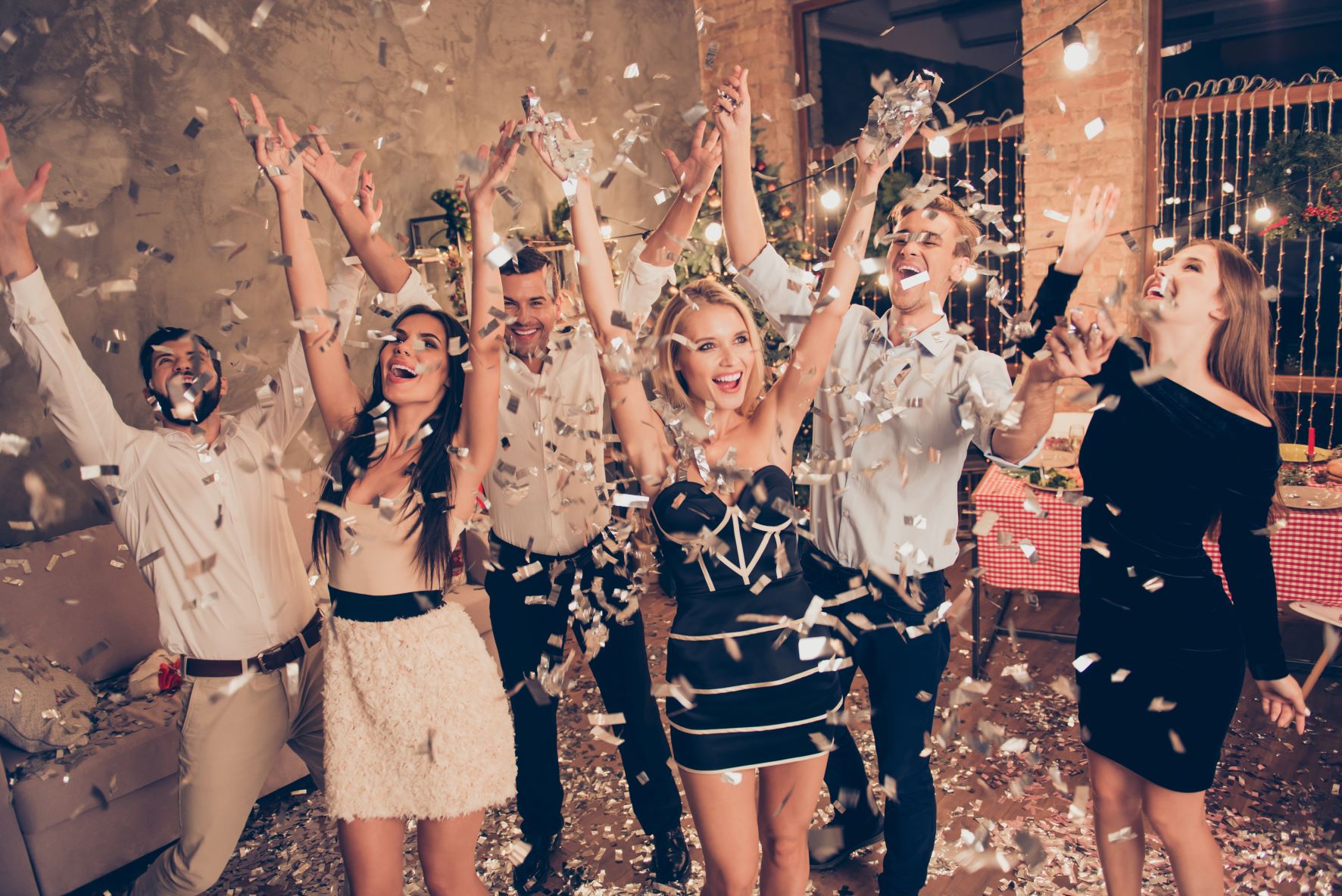 New Year's and confetti cannons go hand in hand, like a fine wine and cheese or Christmas and crackers. The fact of the matter is you need something special to big-up that midnight moment and welcome the New Year in style.
As the corks pop, fill the air with an explosion of glitter and hear the cheers ring out. There's nothing quite like a glitter cannon to turn a party into a celebration.
The good news is, when you purchase your confetti cannons from www.ConfettiSupermarket.com, you can guarantee that you are receiving the best quality and reliability so when the big moment comes, you become the hero of the party and are not left facing the embarrassment of a dud.
Hospitality and entertainment industries have been hit hard over the last couple of years. The appetite to party is back with millions of people lining up in search of an incredible night and extraordinary food. Only you, the people of culinary concepts and vibrant vibes, can give them that… and we can help! We have three sizes of glitter cannon firing confetti from 8 - 12 metres to suit your venue. And what's more, we can custom fill them in the colours of your choice!
For many of us New Year's Eve was the one day in the year in which going to bed before midnight was a choice and not an obligation, being able to be around family and friends, whilst counting down the seconds until Big Ben chimes and we welcome in the New Year.
You too can have your very own house-party New Year moment with our special offer New Year party pack. Four small confetti cannons packed to the max with silver glitter for just £35.80, including free delivery.
And now a word of warning… don't leave it too late! We dispatch our orders by courier and with Christmas closures and only a few days between Christmas and New Year, it pays to order early.
Head over to www.ConfettiSupermarket.com to get your New Year's Eve confetti cannons today!