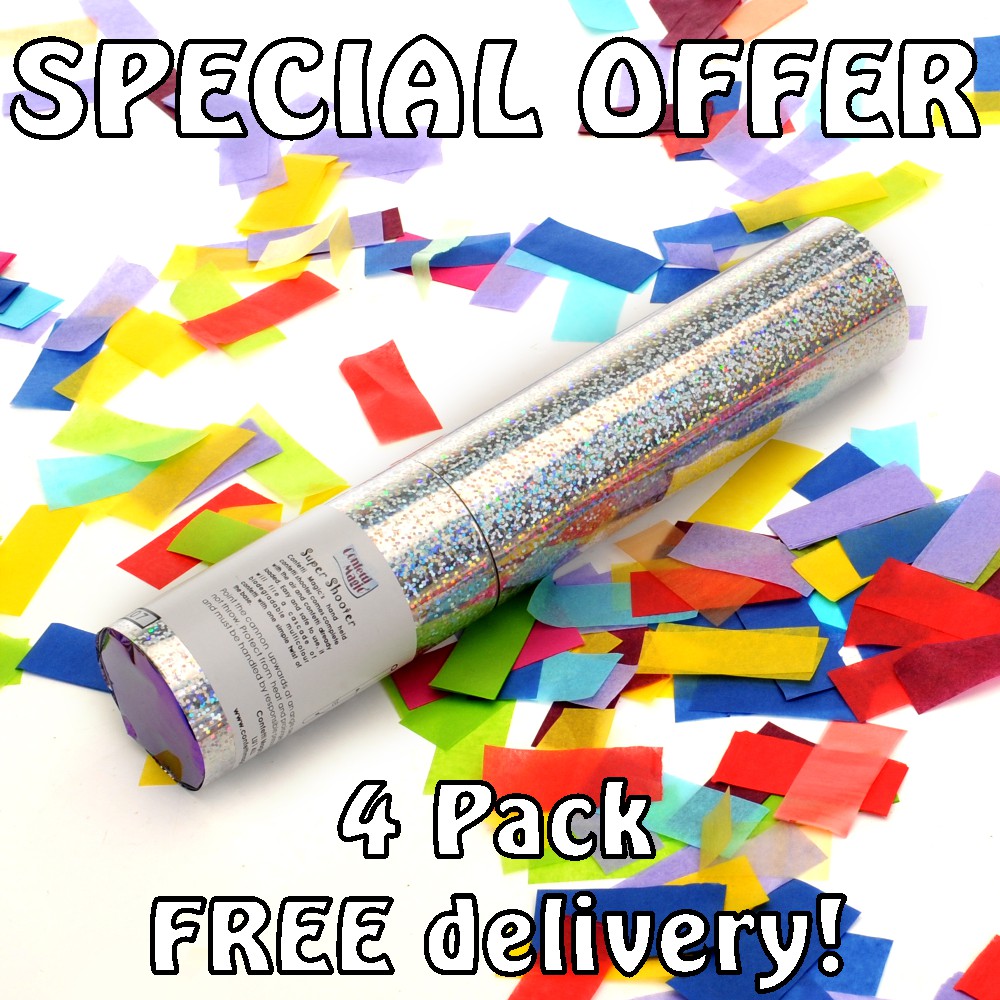 Confettisupermarket.com is offering free delivery on special offer packs of our most popular cannons.
Small confetti cannons offer an affordable, high impact effect; perfect for weddings and parties.
Here are what some of our customers said:
"We gave the cannons to the ushers to fire following the ceremony and the effect was stunning. The photos look amazing with confetti falling all around us." – Katherine
"I bought three for my bro's wedding - and let them off after the service and on the dance floor. They went down a storm and helped make special moments and memories. A great product!" – Rich
There are five packs available to suit your celebration:
Party Pack – Multicolour tissue confetti – great at kid's birthday parties
Wedding Pack – Biodegradable silver & white tissue confetti – classic mix to compliment any colour scheme
Gender Reveal Pack – Choice of Pink or blue tissue confetti – silver outside so only you know what's inside
Valentines Pack – Red heart tissue confetti – woo your loved one with a cascade of hearts
New Year's Eve Pack – Silver metallic confetti – mark the stroke of midnight with a blast of silver glitter
Each pack includes 4 small handheld cannons that fire up to 8m. All our tissue confetti is biodegradable and safe to use outside. Standard silver metallic isn't, so please only use indoors.
Packs start from £27.80 including free delivery. Order here and make a splash at your next bash!