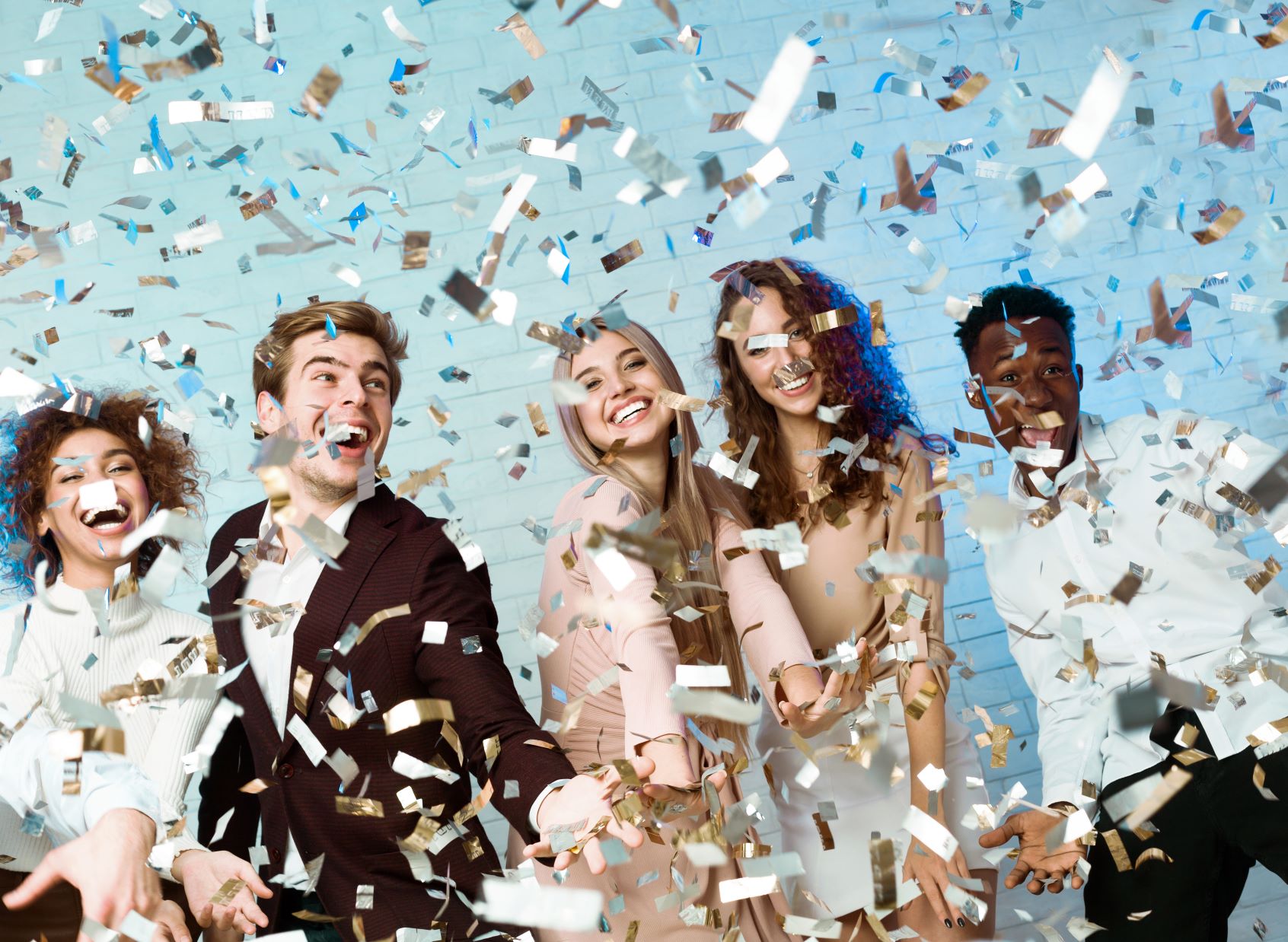 It's Party Time! Christmas party season is nearly upon us and it's time to add the finishing touches to the big event.
Handheld confetti cannons are a spectacular way to get the party started, firing a stunning cascade of festive colours over your guests to inject fun and excitement into the event.
With a simple twist of a cannon, you can instantly fill the air with a storm of glittering colour, sending beams of light dancing around the room.
Simply choose multicolour for a rainbow fusion of vibrant colours or choose your mix to match the colour scheme of your event.
Our new BioGlitter Confetti Cannons offer an eco option with no plastic confetti to clean up – just biodegradable tissue printed with a shiny side that will flicker and flash as it tumbles through the air.
The silver and white combo is our most popular that will add a touch of sparkle to any event.
Order online now at www.confettisupermarket.com and make this year's Christmas party the most spectacular yet!