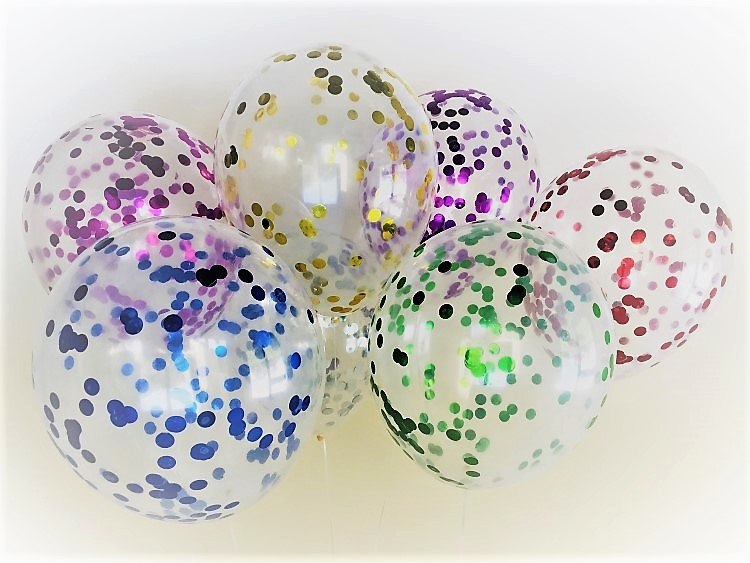 Give your balloon displays a lift with our new and exclusive range of balloon confetti.
In response to calls from our customers, www.confettisupermarket.com now stocks balloon confetti in a range of seven dazzling metallic colours.
The 20mm diameter confetti circles are just the right size to create the perfect mirror-ball effect.
They are super light to not affect the weight and super thin to follow to the shape of the balloon.
Choose from red, blue, green, gold, silver, pink and purple to compliment your colour theme.
Simply coat the inside of your balloon with Hi-Float, pop in the desired amount of confetti, half inflate, shake and inflate to full size. You now have the perfect touch of glitz to add to the glamour of the event.
Available in 1/2kg bags of single colours to buy online now at www.confettisupermarket.com