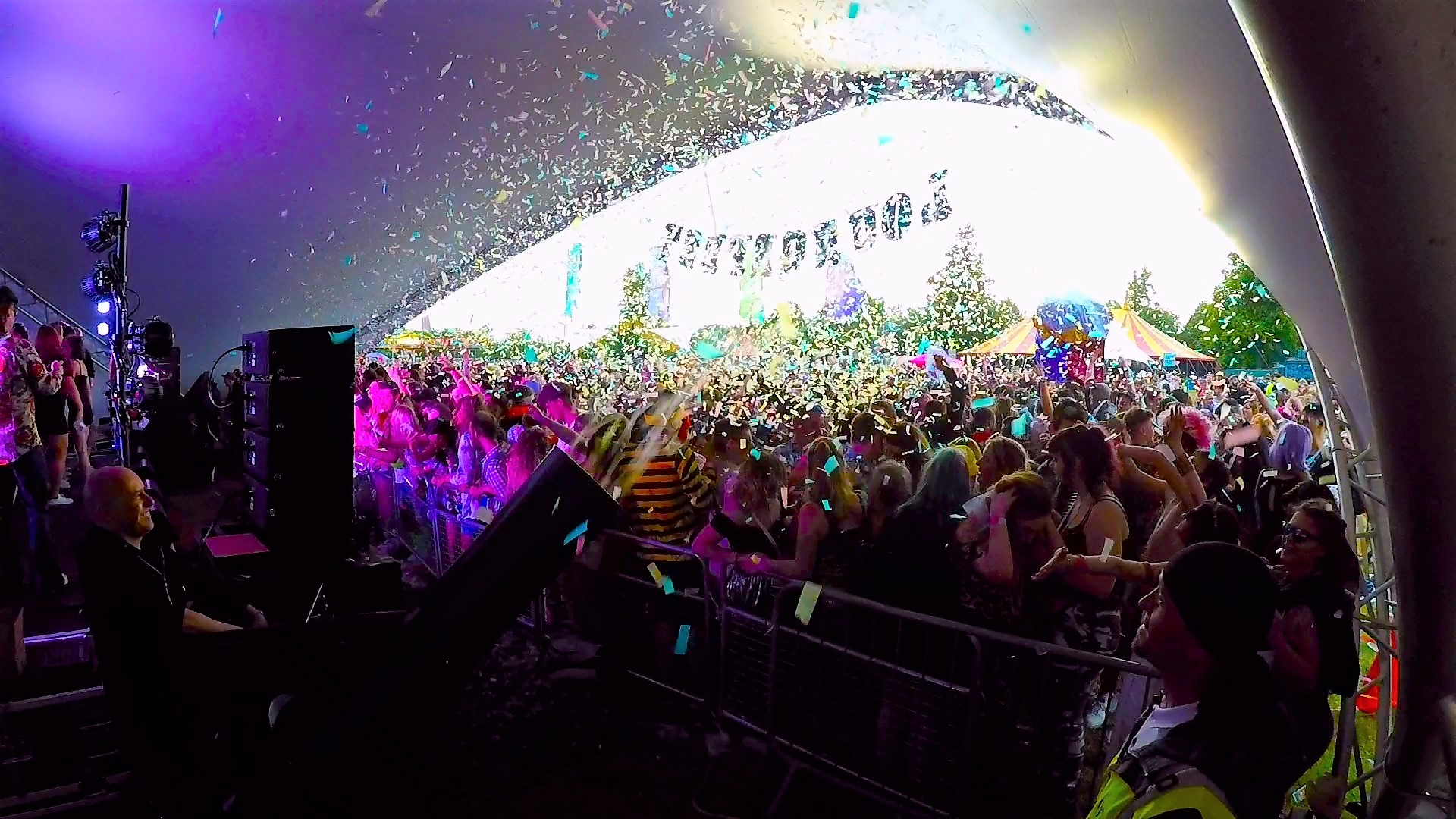 Summer is here and the festival season is upon us.
Our hand-held confetti cannons are as popular with event organisers as they are with festival goers. From dance acts that fire our large confetti cannons throughout their performance to kids' entertainers that incorporate them into their acts, the visual impact never fails to impress, capturing the excitement of the moment perfectly.
With many festivals having a 'leave no trace' policy, Biofetti cannons are the natural choice with the confetti simply melting away with the first rain (hopefully after the festival has finished)!
We also have an increasing number of customers that take confetti cannons with them to fire throughout the weekend. As their favourite tracks are played, they fire the cannons to the delight of the crowd around them.
As a festival organiser, you may be looking for a big finale effect to cover the whole audience. Our sister company, Confetti Magic, has the firepower to cover a huge area with a storm of confetti in a matter of seconds. Their CO2 Stadium Confetti Blasters are capable of shooting a phenomenal 10kg of confetti in 60 seconds, all on the push of a button. Positioned around the site, the effect is incredible.
We only ever use biodegradable confetti on our outdoor events and strive to offer the most environmentally friendly options available. We have fan powered Turbo Confetti Blasters, eliminating the need for CO2 and where we do use CO2, we offset this through the Woodland Trust Carbon scheme.
We hope you have a great time, whichever festivals you choose, and don't forget to add confetti cannons to your packing list!