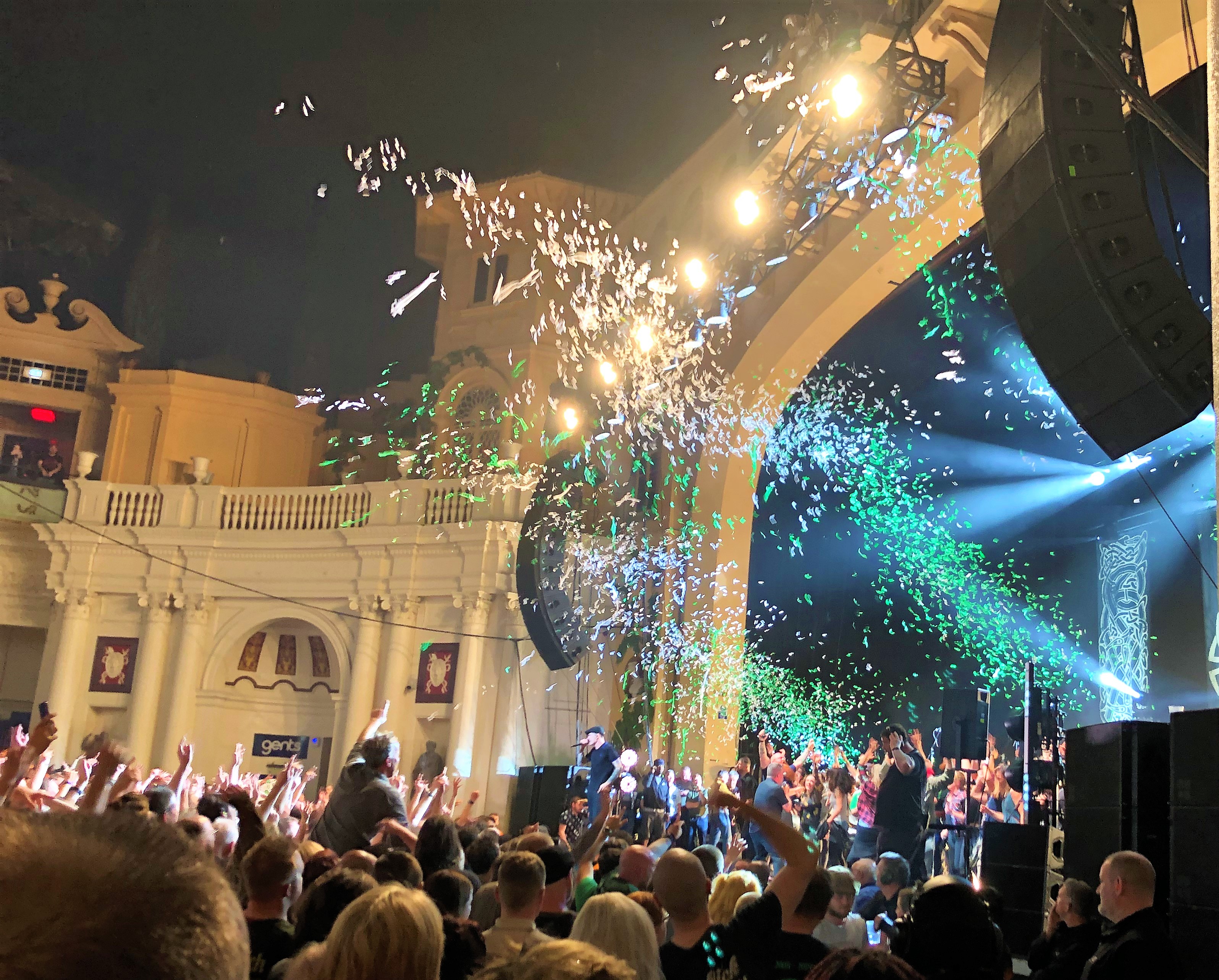 The Dropkick Murphy's played to a sell-out crowd at Brixton Academy on Saturday 27th April. The band, formed in Quincy, Massachusetts, in 1996, are known for their loud, energetic live shows.
Our hand-held confetti cannons have become a staple part of their dynamic stage performance, creating an impressive burst of confetti during their final song.
The band were joined on stage by audience members that had crowd-surfed to the front and were helped over the crowd barrier by venue staff before climbing up on stage. It was great to see such a lively crowd enjoying themselves and welcomed by the band onto the stage.
This is the third year we have supplied the band with confetti cannons. We custom load our large hand held confetti cannons with green and white tissue confetti and ship them in two batches to The US and Europe.
Given that the cannons contain compressed nitrogen to shoot the confetti, it is not usually possible to send the cannons by air. With careful planning and the correct documentation, we can send the cannons anywhere in the world. Unfortunately, it is not cheap, but for larger orders it can be a cost-effective way of supplying a touring production.
If you were ever in doubt as to whether our hand-held confetti cannons are suitable for larger events and are powerful enough to deliver a big, impressive effect, take a look at the video.
Order custom filled confetti cannons for your next event at www.confettisupermarket.com.