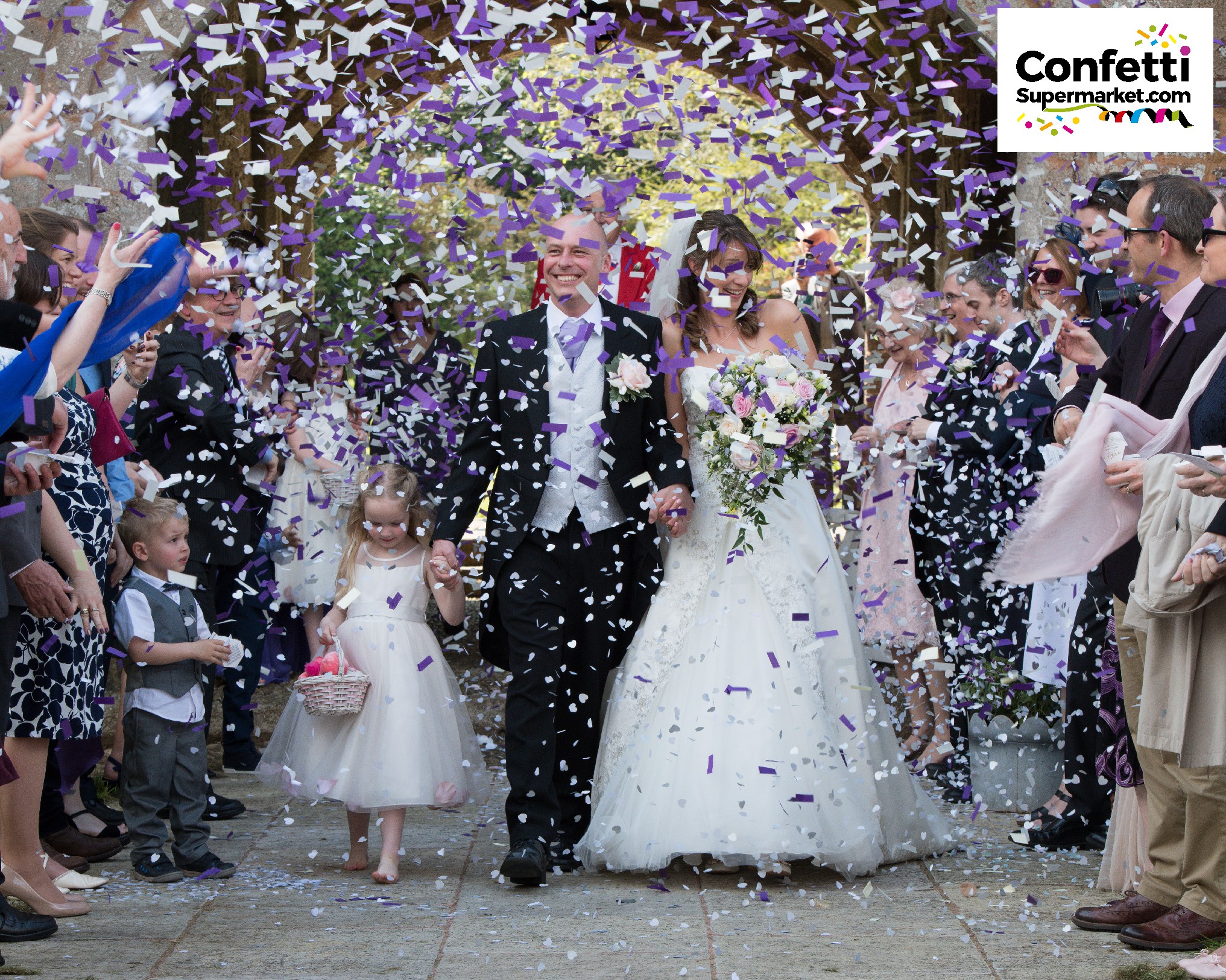 As you put the finishing touches to your wedding day plans, now's the perfect time to add an extra special surprise to wow your guests and create stunning photos at the same time.
With our custom filled confetti cannons, you can match your colour scheme with a cascade of confetti in the colours of your choice.
We have the UK's widest range of colours, some of which are exclusive to ConfettiSupermarket.com, so you need look no further for the perfect match.
All our tissue confetti is biodegradable and we also have our unique biodegradable matt metallic confetti to add an accent of silver or gold to the mix.
For use outdoors on sensitive sites, we can load the cannons with Biofetti, water soluble confetti. Available in a range of 5 colours, you can mix and match, safe in the knowledge that it will dissolve in the first rain. Alternatively, a hose will wash it away in minutes. Just make sure you don't use them in the rain.
We have three sizes of cannon; small, medium and large, shooting a stream of confetti 8m, 10m and 12m respectively. They look fab fired in pairs with small cannons perfect for covering the dance floor for your first dance and large cannons when you set off for the reception, following the ceremony.
While you're at it, why not get more for the cake cutting, throughout the reception as your guests dance through the night or as a final send-off at the end of the day.