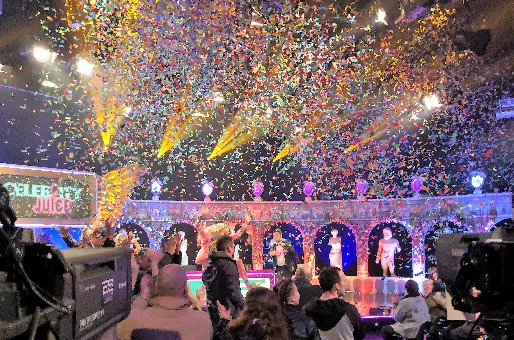 We're big fans of Celebrity Juice so it's great to see a new series and a pleasure to be involved, with our sister company, Confetti Magic, providing T-shirt launchers and other high-powered cannons for the show.
As regular customers of ConfettiSupermarket, we are delighted to supply Production with our large multicolour confetti cannons for the finale of the live show.
It never fails to amaze us just how good the cannons are. Four cannons fired from behind the cameras, up and over the set creates an amazing effect, with a single blast providing enough confetti to fall though shot throughout the credits.
It just goes to show, you don't need to spend a fortune to create a big impact and when it comes to live TV, our confetti cannons are the ones the professionals trust.