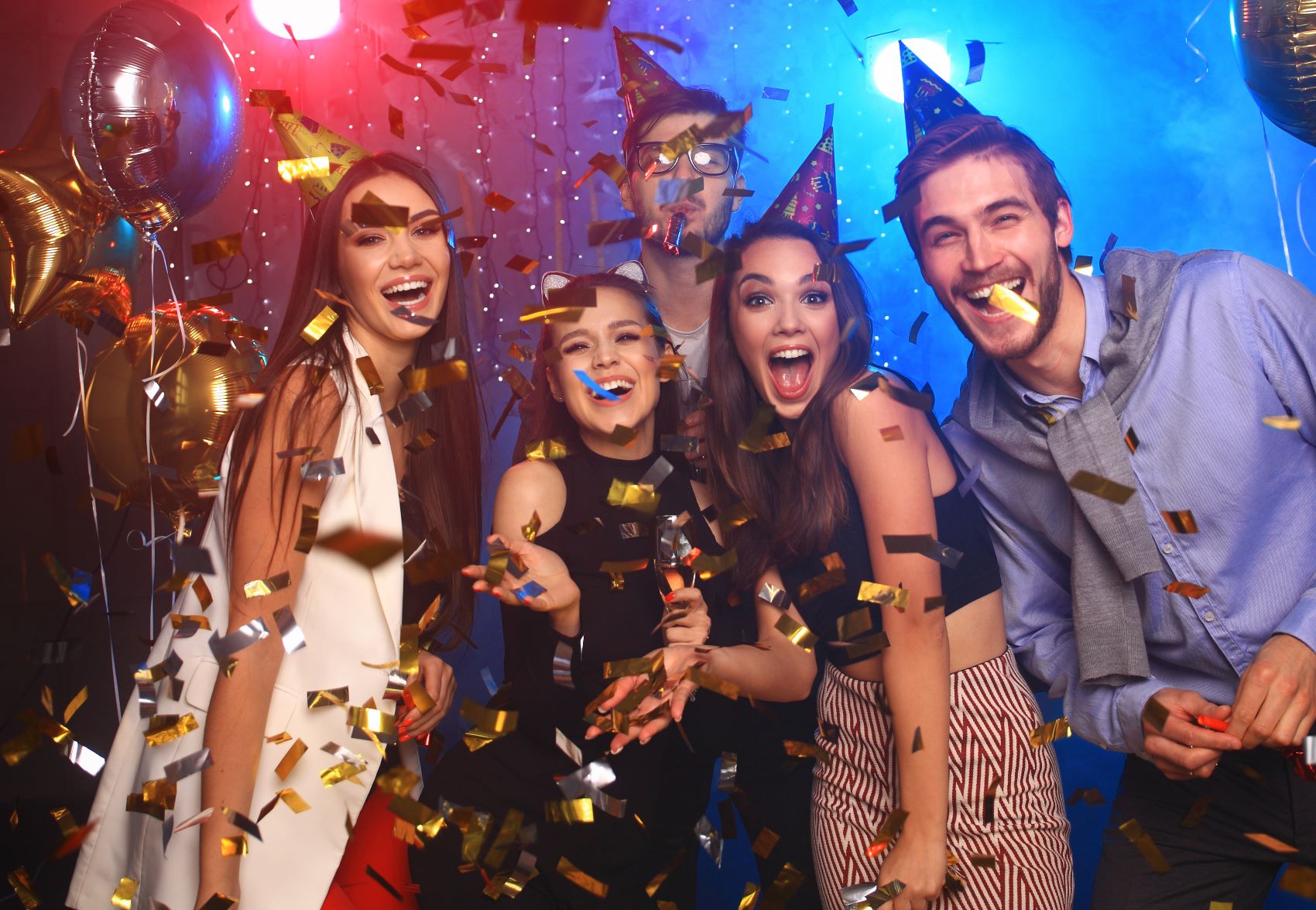 Spice Up Your Christmas With Festive Confetti Cannons
Christmas wouldn't be the same without traditional Christmas crackers, but you wouldn't exactly describe them as impactful. Confetti cannons however are designed to transform any moment into a celebration. With a spectacular burst of colour and movement, the atmosphere is instantly transformed and with a big cheer, you know the party has started.
Christmas Parties
Start your Christmas party with a festive flurry of red and green or a snowy storm of white and blue to set the mood.
With current restrictions, confetti is ideally suited to socially distanced events as it will safely fill a room in an instant and include everyone in the fun.
For small groups of people, small confetti cannons shoot up to 8 metres; plenty far enough to ensure all are included. Medium cannons will shoot confetti to 10 metres, so are better suited to rooms with a high ceiling and our large cannons shoot confetti up to 12 metres. Use these in bigger halls for spectacular results every time.
Christmas Dinner
With everyone seated around the table, the arrival of the turkey is what you've all been waiting for, so why not give it the entrance it deserves and mark the moment with a burst of confetti? (just make sure whoever is carrying it knows!)
Add a sparkle to the occasion with our new BioGlitter Cannons and we will custom fill them for you in whatever mix of colours you like.
Christmas Cards
You can have a lot of fun creating your own Christmas Cards and a cascade of confetti fluttering down through the shot will truly bring it to life.
Dig out your Christmas jumpers, hats, elf and Santa outfits and all jump into the photo. And, with a 3-2-1 fire the confetti and snap away for fab photos filled with fun and laughter.
Video messages
For those we can't see in person this year, a video message will let them know that they are still in our thoughts and hearts.
Saying goodbye at the end is never easy, so finish on a high note with a countdown to a confetti cannon filled with multicolour rainbow confetti .
The surprise burst of vibrant colours will fill the screen and leave everyone with a smile on their face as you shout 'Merry Christmas - see you soon!'
Order online at www.confettisupermarket.com or call us on 01582 723502 for free and friendly advice.