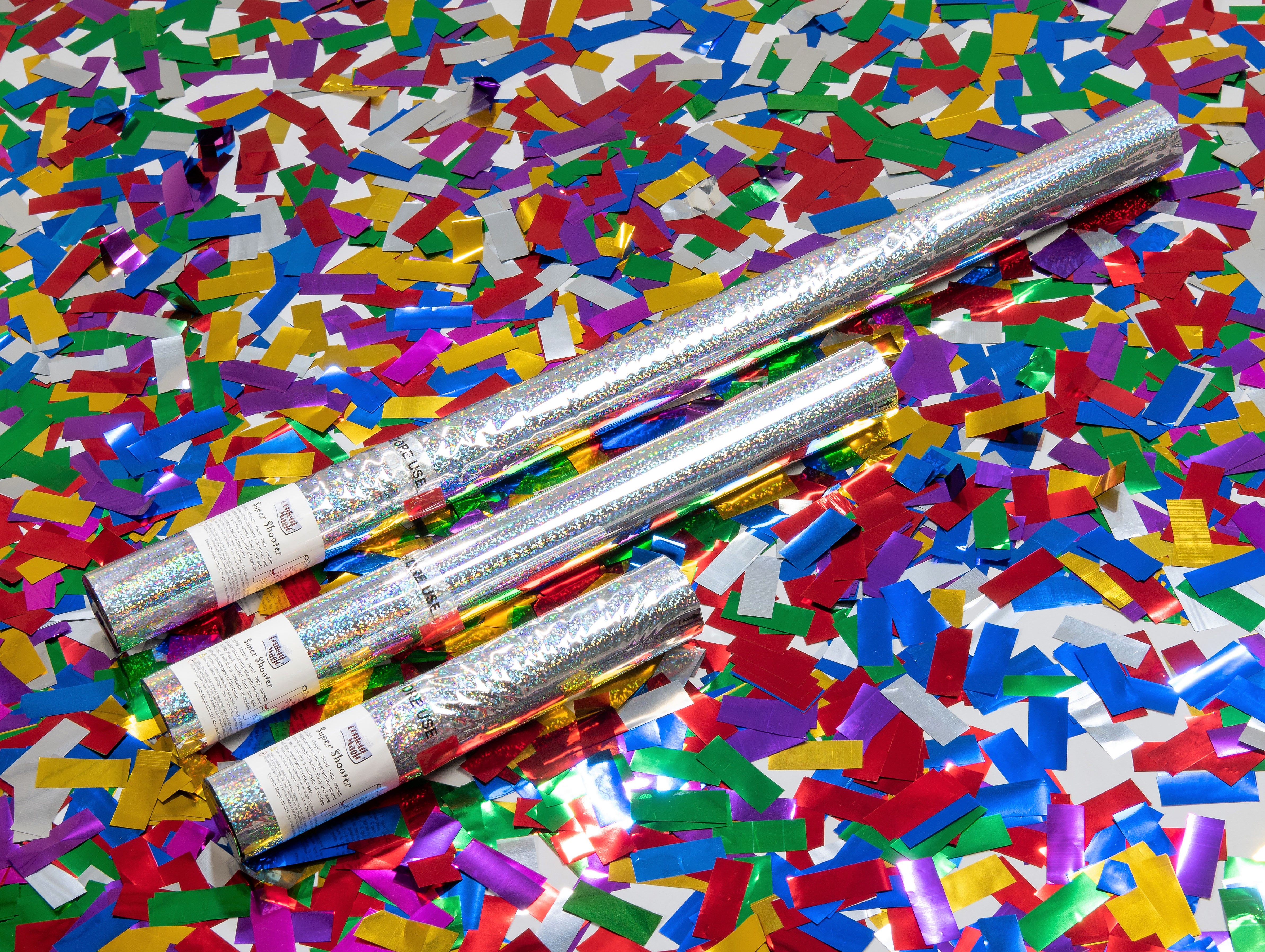 They say how you celebrate New Year's Eve will dictate the course of the year to come, so make sure you have your confetti cannons at the ready and with an almighty cheer, celebrate with a blast of glitter to see in the New Year in style.
New Year's Eve is now our busiest day of the year with hotels, pubs, restaurants and nightclubs all running events packed with entertainment building up to the midnight moment. And once Big Ben chimes, there's one thing they all agree on – the only way to mark the moment is with a spectacular volley of confetti cannons.
A cascade of glitter over the dance floor never fails to elicit a rousing cheer and our hand-held confetti cannons are the perfect way to create the effect without breaking the bank.
Our large glitter cannons can be loaded with any combination of metallic confetti colours to match your theme, or keep it simple with a glitzy burst of silver shooting up to 12m to fill the room with sparkling lights.
If you are having an event in a marquee or simply want to avoid single use plastic, our new Eco Metallic Confetti Cannons come in silver or gold for a scintillating shower of biodegradable glitter, indoors or out.
Of course, there are those that prefer a simple family get-together or a house party. Don't worry, for smaller events or where space is limited, we have a special offer pack of 4 small cannons loaded with silver metallic confetti for just £35.80 including FREE delivery.
Whatever your plans, whether you are attending a party or hosting, get your confetti cannons early at www.confettisupermarket.com to avoid the rush and ensure your event is a dazzling success.