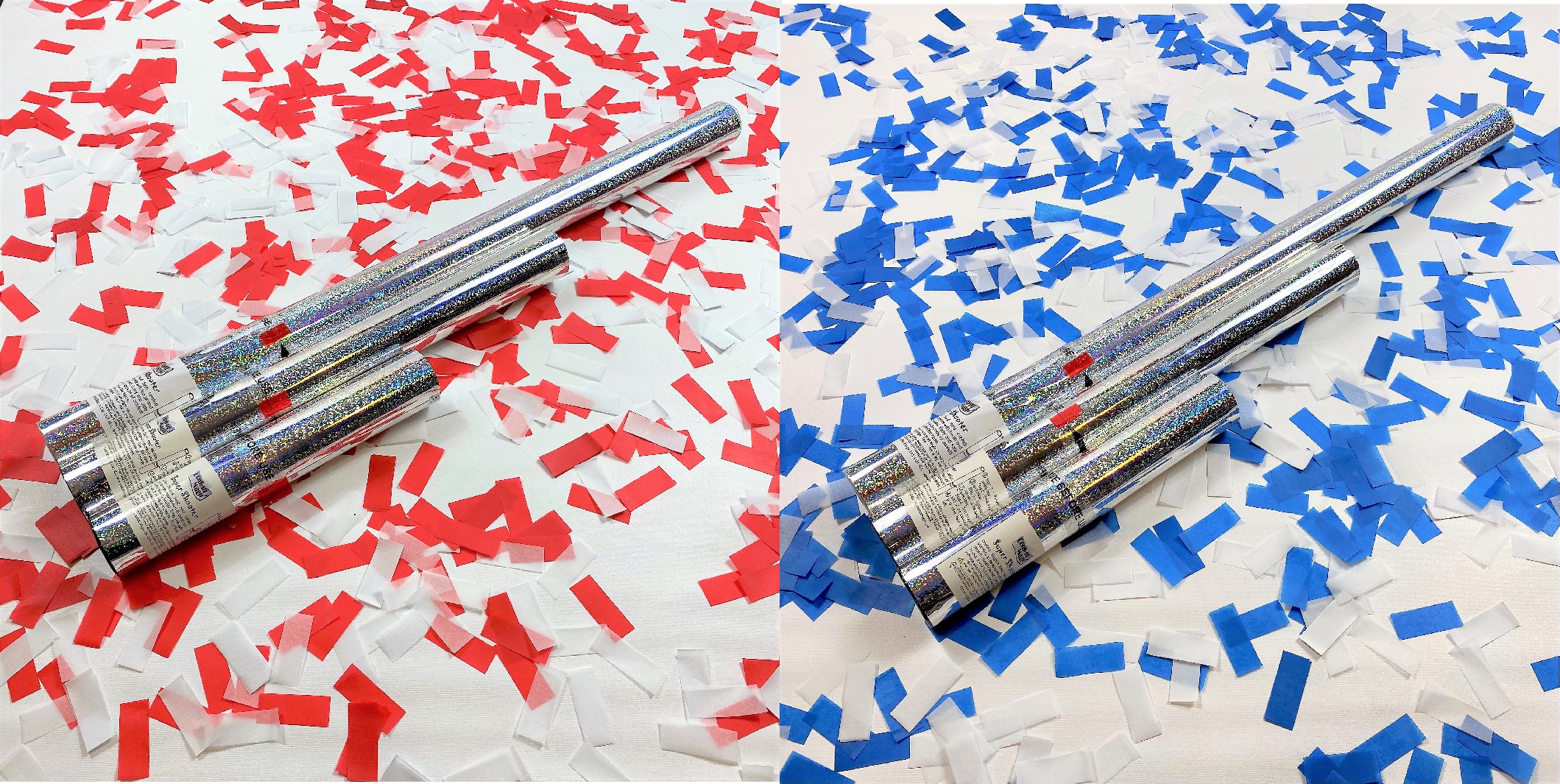 Table booked at the local? Mates coming around and beers in the fridge?
All very import, but have bought the confetti cannons yet?
Confetti cannons are the latest way fans are choosing to show support for their team.
Scotland or England, ConfettiSupermarket.com have confetti shooters ready to help you celebrate.
Choose our blue and white confetti cannons or red and white confetti cannons then select small, medium or large, for a spectacular burst of colour shooting up to an incredible 12 metres!
Looking for confetti cannons in your team colours? Custom fill your confetti cannon here.