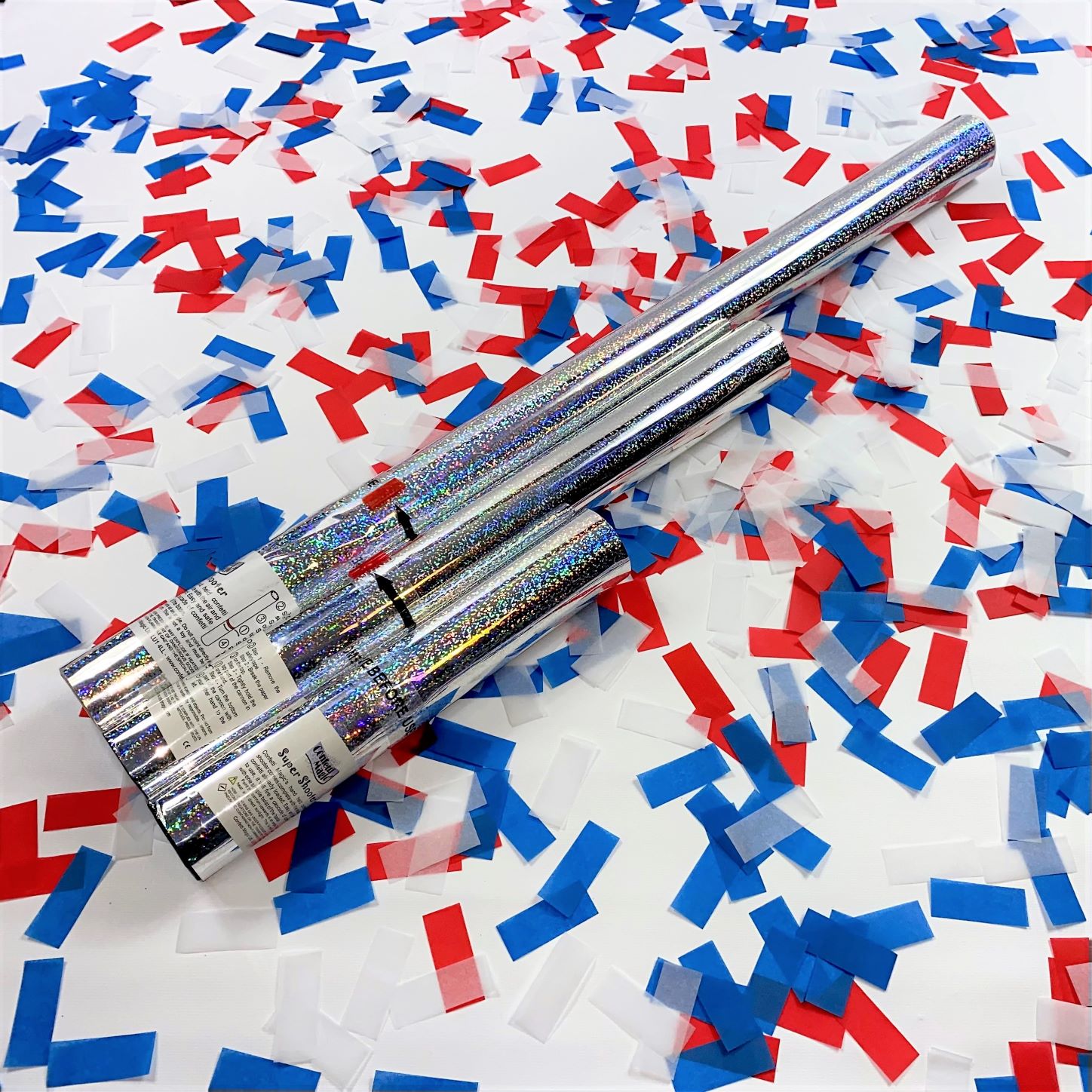 Now's the time to get your orders in for our patriotic red, white and blue Independence Day confetti cannons.
These are no ordinary confetti cannons. They are packed to the max with biodegradable tissue confetti, firing more confetti, higher than any other cannon.
Trusted by TV and theatre production companies, they are super reliable to guarantee when it come to the big moment, you don't disappoint.
Use our small confetti cannons, shooting an impressive burst of red, white and blue to 8 metres for indoor events, medium cannons for an amazing blast of confetti to 10 metres and our large cannons for an explosion of colour to an incredible 12 metres, for outdoor events and large indoor parties.
Recreate the traditional ticker-tape celebration at your event for a fun, exciting, visual spectacular that guests won't forget.
To buy confetti cannons, visit www.confettisupermarket.com. For confetti cannon hire, visit www.confettimagic.com or call us for free, friendly advice on 01582 723502.