Looking for alternative confetti ideas for your next event or celebration? Confetti is the ultimate go-to accessory to make any wedding, event or party sparkle – but did you know that there are plenty of unique alternatives that will capture the confetti effect with style and innovation? Check out our fun ways to mix up the classic confetti moments and give your guests an experience that they'll never forget.
How cannons can transform your next event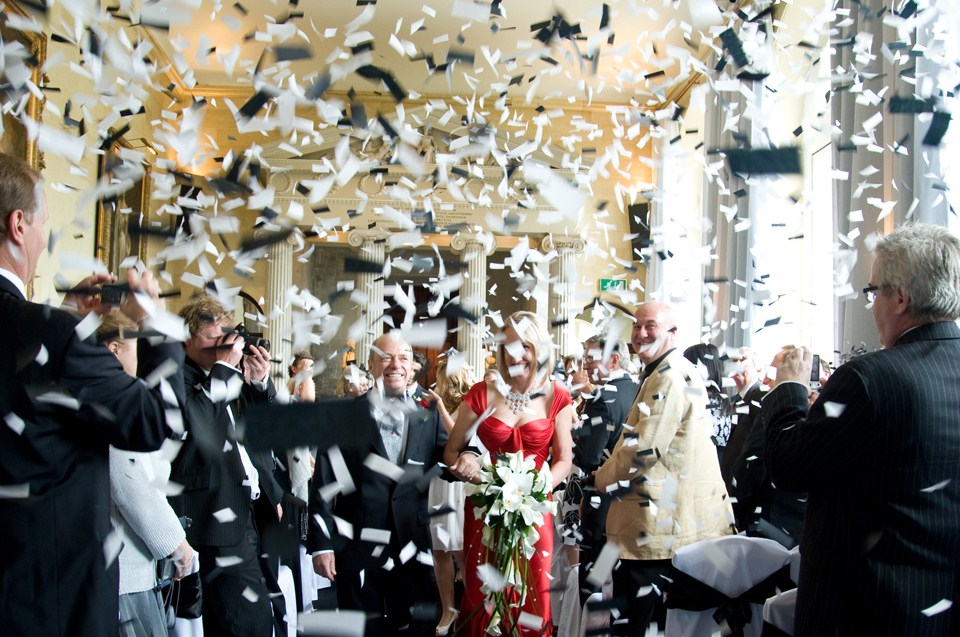 For the best unique ideas, try confetti cannons – these are a fantastic way to bring the fun of confetti up to date! Cannons come in a wide range of sizes and designs, so you can choose the best combination for your wedding or event. They can even be custom filled with your choice of colours. Select from a fabulous range of coloured confetti – glitter and streamer options also available.
Confetti will add sparkle, colour and vibrancy to any celebration, creating a dazzling effect at any event. Best of all, confetti filled cannons are completely safe and very easy to use both indoors and out. Here's some of our favourite ways to use the cannons to create a celebration to remember:
At weddings
Looking for unique confetti ideas for weddings? Don't just throw confetti – use a cannon to really kick off a couples party celebrations! Try filling the cannons with hearts or petals and give out handheld cannons to each guest before the wedding couple appears. Then simply ask guests to fire their handheld cannons at exactly the same moment as the happy couple arrives. Make sure the photographer is ready to capture the look on the bride and groom's face as the sky erupts in a confetti explosion! Remember that it's these sorts of moments that the bride and groom will remember for the rest of their lives, so it's well worth getting it right!
At special celebrations
Birthday or anniversary parties are another perfect occasion for alternative confetti ideas that are fun and unique. Our confetti cannons can be filled with ruby red, gold and silver glitter for the ultimate sparkle! Why not ask guests to line up and fire silver metallic confetti into the air with glitter cannons as you toast the silver wedding anniversary couple? Or ask guests to get ready to shower gold confetti as soon as the cake is cut for a 21st birthday celebration? Using cannons will truly create a wow factor for special celebrations and your guests will be talking about the fabulous effects long after the food and drink has been cleared away.
At business events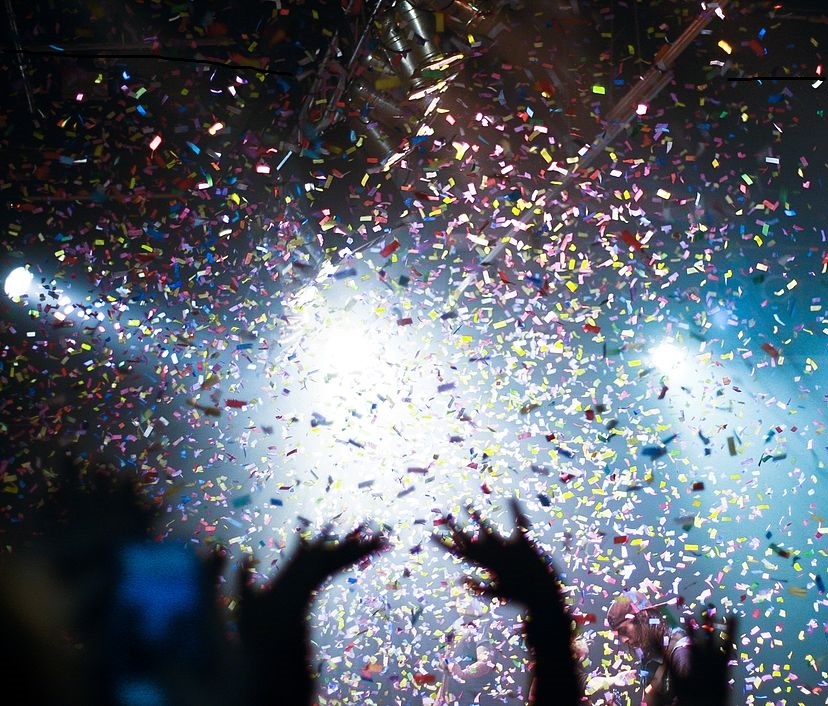 Planning a business dinner or awards ceremony? If you want your business event to stand out from the crowd, then it's essential to shake things up and include some wow factor moments. Confetti cannons are ideal for awards ceremonies; get your crew ready to fire their handheld cannons around the winners' table for an impressive show that will kick-start the celebrations.
Or for a festival marketing stunt, give out handheld confetti cannons so that the crowds can shower each other in celebratory biodegradable confetti that won't make a mess! The photographs will really capture the fun and vibrancy of the moment and are sure to reach out through social media channels. You can even select colours and shapes that match each of the businesses' brand for a real sense of style and impact.
At charity events
Confetti magic wands are an affordable alternative confetti idea that's perfect for charity events or local celebrations. Guests at a charity fashion show can shower the models with pure white confetti as they walk down the catwalk, or show their support for a favourite music act after they've performed with a mass confetti explosion! Or for a touch of Hollywood, streamer cannons will add style and glamour to any talent show or music night. You can achieve a dazzling effect for your next charity event without having to break the bank.
At New Year parties
If you're tired of the usual countdown and rendition of Auld Lang Syne, try using cannons to mark the beginning of another year! They are far safer than indoor fireworks and achieve the same fabulous celebratory effect. Guests can fire their handheld cannons at the moment that the clock strikes midnight for a unique and unforgettable New Year celebration. There's no better way to welcome in a New Year than by being covered in sparkling silver stars!
More unique alternative confetti ideas
There are plenty of other alternatives to traditional confetti that will guarantee a celebration to remember. If you want something a little different, try throwing white snowflake confetti over the wedding couple at a winter wedding as they walk back down the aisle. A good photographer will be able to capture the fluttering flakes as they cascade over the happy couple – a moment that the newlyweds can treasure as they start their married lives.
Bubbles and sparklers
Another popular alternative to confetti is bubbles – particularly if you have lots of kids attending, or grown-ups who are young at heart! Everyone loves bubbles and photographers will love capturing children jumping to pop the bubbles as well as the wedding couple running underneath them.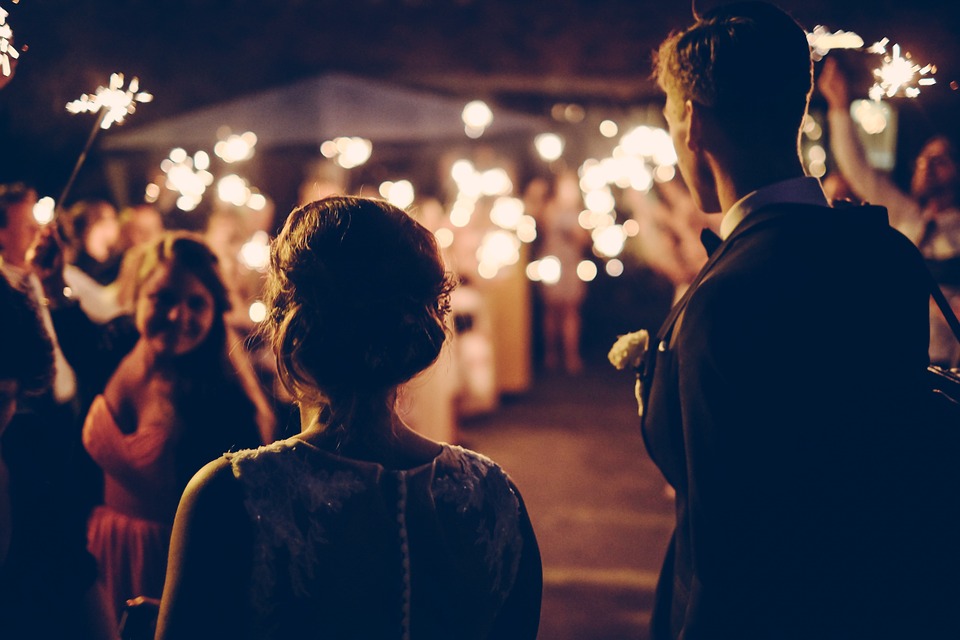 Another timeless classic to mark a real celebration is sparklers. These are perfect for evening wedding celebrations as the sun goes down; ask guests to set them off just as the wedding couple arrives for the evening celebrations and they can even be combined with foil stars or cannons filled with confetti. You could even dress the wedding venue with lanterns – the combination of dimmed lighting and dazzling sparklers will really set a romantic mood.
These fun and innovative alternatives will add sparkle to any wedding, celebration or event. It's always the finishing touches and accessories that are remembered most of all, so it's worth going the extra mile and creating the ultimate wow factor. Enjoy turning these alternative confetti ideas into a fabulous celebration to remember!