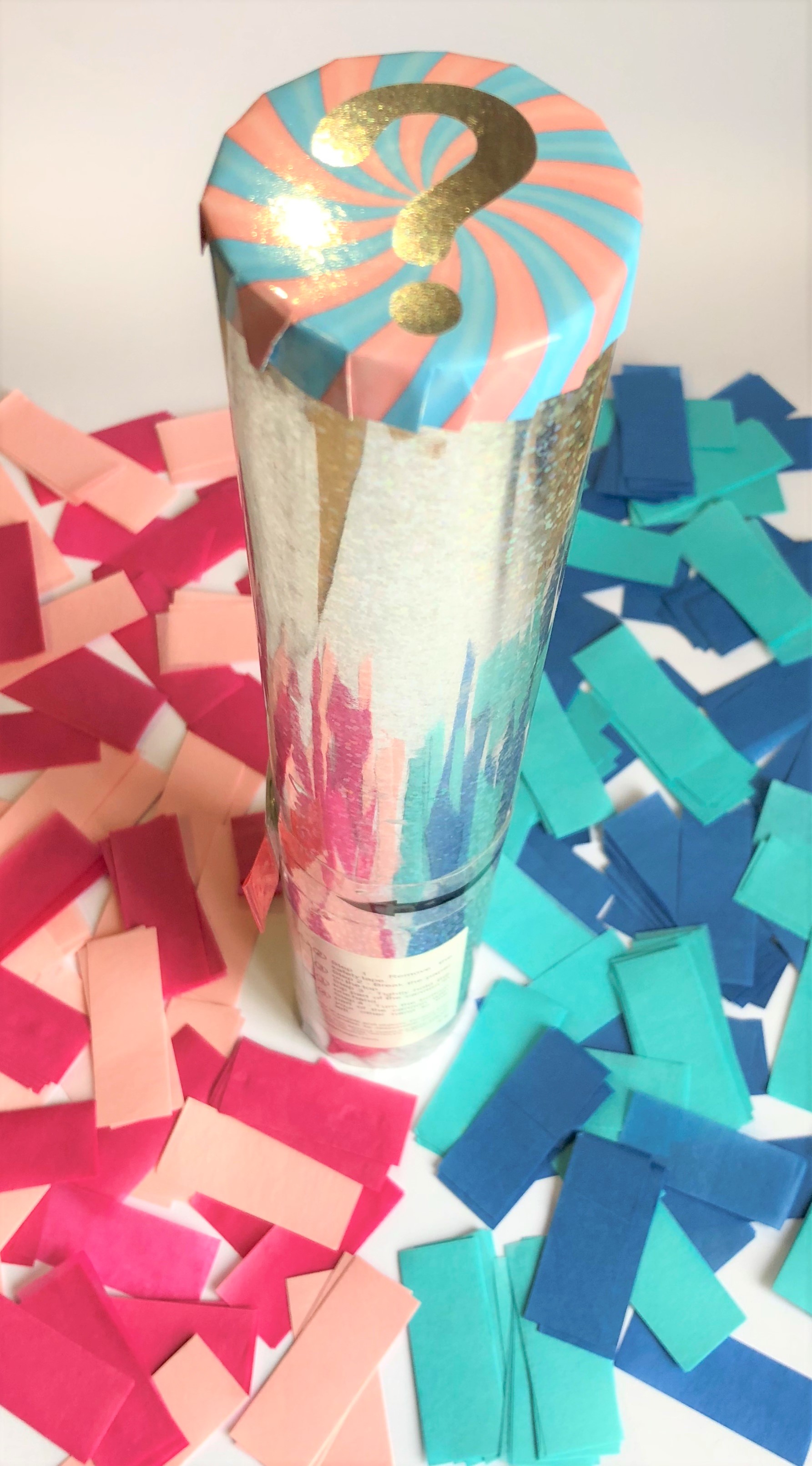 Gender reveal parties are the on-trend way to share your exciting news in a fun and exciting way with friends and family alike.
With your guests gathered in anticipation, our gender reveal confetti cannons create a stunning display of colour to answer the question on everyone's lips – is it a boy or a girl?
We carefully load our cannons with a mix of light and dark pink or blue and then seal them up with a cap displaying a big question mark on a pink and blue swirl. With a discrete code on the bottom of the cannon, only you know what's inside!
There are no colours mentioned on the outside of the cannon to spoil the surprise for any eagle-eyed rellies trying to get a sneaky peek before the big moment.
We have even had occasions where the dad has managed to keep it a surprise for the mum too. Quite a feat, but it makes for a wonderful moment.
Our gender reveal confetti cannons shoot a burst of colour up to 8 metres, creating a stunning cascade of fluttering confetti. They are available singularly or, if you want to keep the effect going and capture the perfect photo, we have a special offer pack of 4 which includes free delivery.
The confetti is fully biodegradable, so our confetti cannons are perfect to mark the moment in a fun and memorable way, both indoors and out. There's only a pop when they fire, so no need to worry about kids and grans.
So, when you see that first glimpse of your little one, and they're not keeping it a secret from you too, let everyone know your news and celebrate in spectacular style with gender reveal confetti cannons.